Yoga Massage Column Fitness EVA Foam Roller
Product Detail
Product Tags
1、Made of high purity EVA, it has the characteristics of light weight and elasticity
2、Help yoga practitioners to complete various balance movements
3、Relieves muscle tension and strengthens core muscle strength
4、Stretch the muscle, break up the soft tissue sticky depression and scar tissue, has the rehabilitation effect
5、Massage itself to relieve fascia while increasing blood flow and soft tissue circulation.
6. size:33*13cm;33*14cm ;45*13cm; 45*14cm
The solid core, medium density foam roller uses patented technology to deliver a therapeutic self massage comparable to a professional massage from a physical therapist. The 3 unique massage zones replicate the thumbs, fingers, and palms so you can get the exact massage you're looking for. These 3 massage zones help to increase blood flow and circulation to problem areas, decreasing recovery time, and increasing mobility, flexibility, and range of motion.
Built to last, our solid core massage roller with EVA tread is made from top grade materials, and won't lose its shape over time, even with daily use. Its lightweight materials make transport a breeze, and its compact design allows you to properly focus pressure on the affected areas.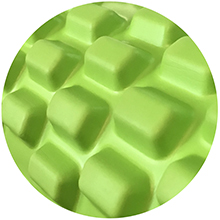 The most intense massage zone, the small projections replicate the finger tips and thumbs of a massage therapist.
Finger Zone
Designed for tissue flushing, the elongated projections of the second zone mimic human fingers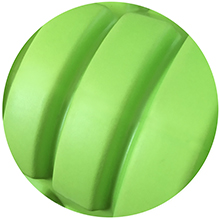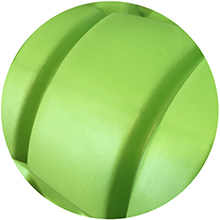 Durable and Convenient
100% EVA foam massage zones, and solid PVC foam core can't crack like hollow core rollers can.
These benefits are for more than just athletes
• Decreased muscle and joint pain
• Relaxes and restores fascia
• Better flexibility, joint mobility, and range of motion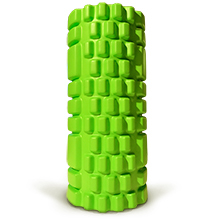 • Great for use before and after workouts
• Reduce muscle pain and injury recovery time with regular use
• Prevent injuries and pulled muscles
• Unlike smooth rollers, penetrates deep into muscle tissue for maximum benefit
• Self massage for de-stressing and relaxing after a long day
---
---