PVC Yoga ball Exercise Fitness ball
Product Detail
Product Tags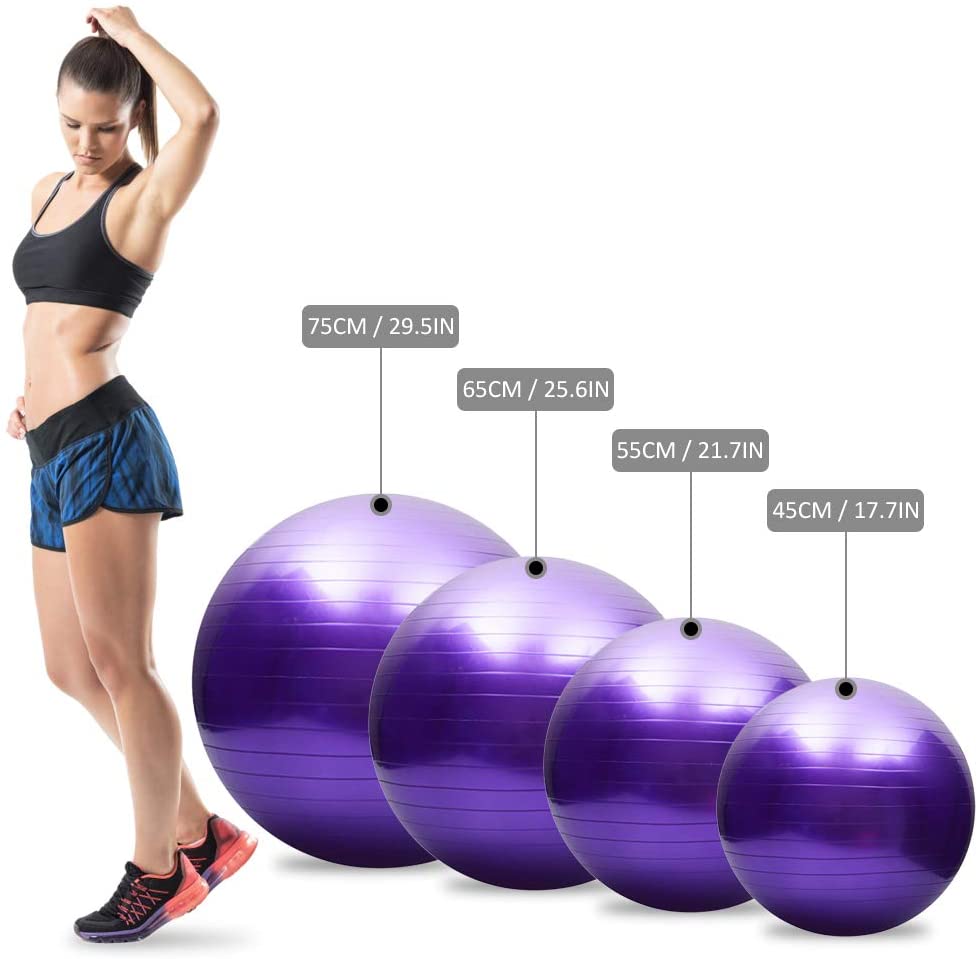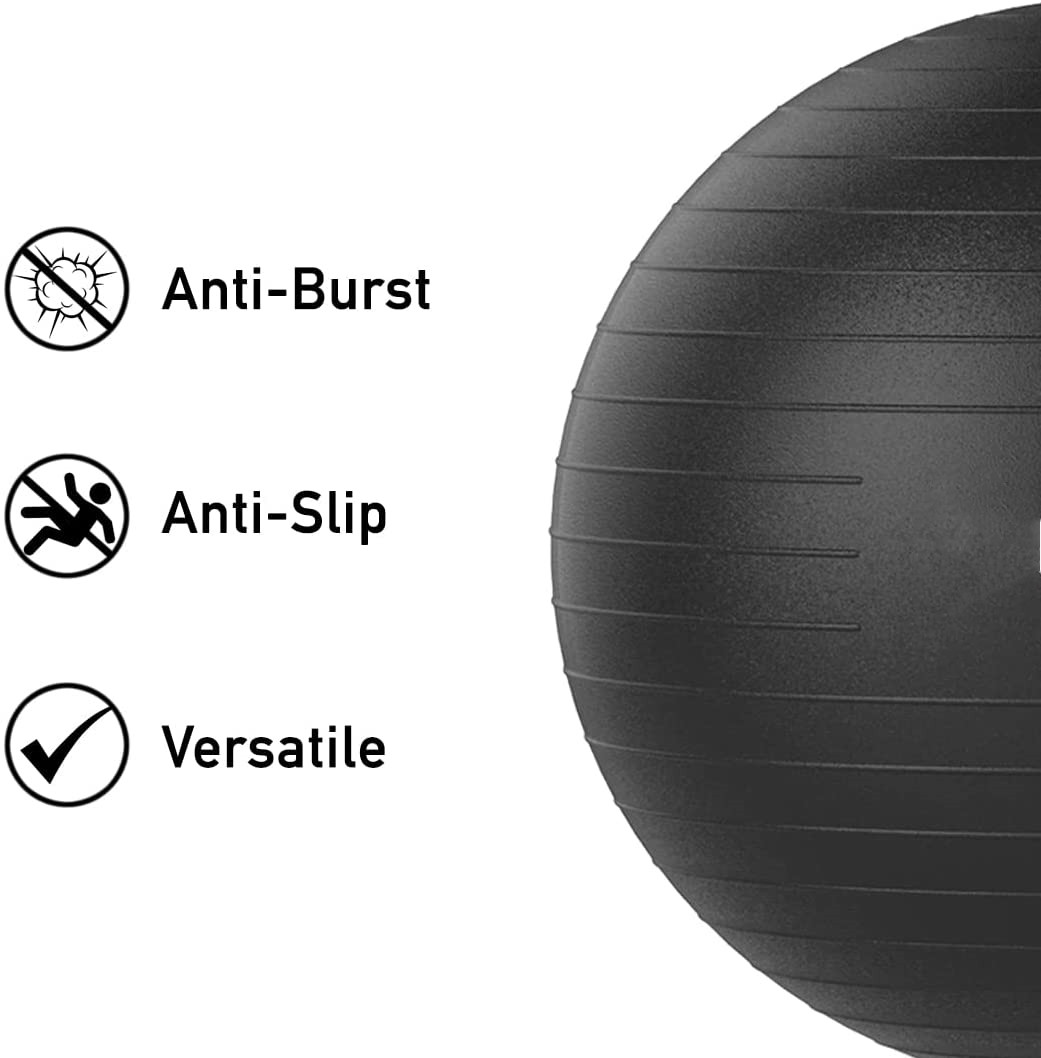 ★ CHOOSE THE RIGHT SIZE TO ENSURE OPTIMAL PERFORMANCE:
Please carefully check our size chart(last image) to ensure you are purchasing the correct size exercise ball for you.These durable exercise balls are available in a variety of colours. An easy-to-use hand pump is also included.

★ TAKE YOUR WORKOUT TO THE NEXT LEVEL:
These yoga balls can be used with various free weights to improve stability.

★ IMPROVE CORE STRENGTH, BALANCE & FITNESS:
Perfect for yoga or Pilates workouts, sit ups and other abdominal exercises, stretching after a hard cardio or bodybuilding workout routine, squats, aerobics, and more; a good quality exercise ball is a fantastic addition to any home gym. The heavy duty yoga ball is anti-slip and anti-burst.

★ SUITABLE AS A PREGNANCY BALL OR THERAPY BALL:
In addition to using these exercise balls for a workout, they are also suitable for use as a birthing ball, balance ball, or physio ball for recovery and rehabilitation. Their sturdy, anti-burst design allows you to strike various poses and postures to help relieve stress and improve your body and mind.

★ IMPROVED POSTURE AND COMFORT:
Suffering from a sore or aching back at office? Looking to improve your posture and help alleviate aches and pains? Replace your desk chair with a comfortable gym ball! Their tough, portable design means they are suitable for both indoor and outdoor use.
* How to inflate the exercise ball?
1.Let the ball sit at room temperature for two hours.
2.Insert the tip of your hand pump into the ball's air valve and work the pump.
3.Inflate the ball to about 80% of diameter initially. Wait a further 24 hours before inflating to the recommended size. You should avoid using the ball within the first 24 hours.
4.Pumping it up again to the recommended size.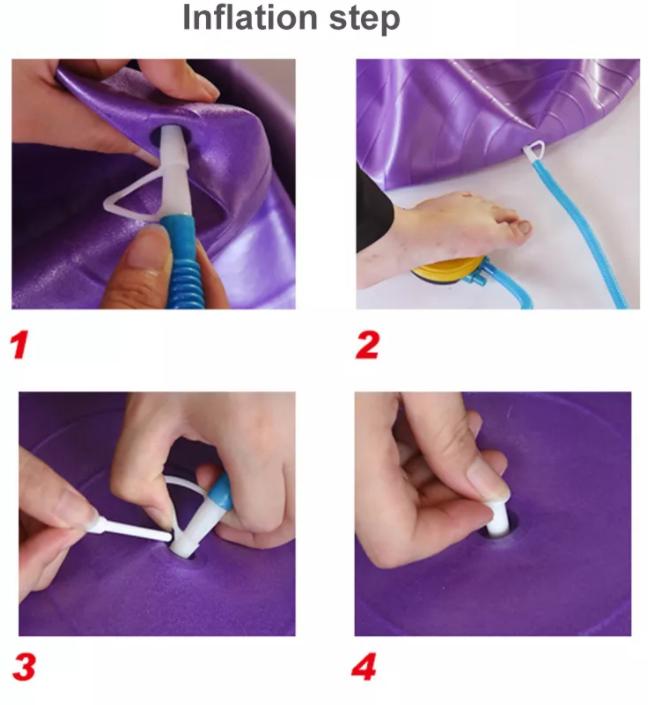 Exercise balls is great for working many other muscles throughout the body, including your back, glutes, chest and shoulders. Perfect for pilates, yoga, abdominal training and pregnancy gymnastics.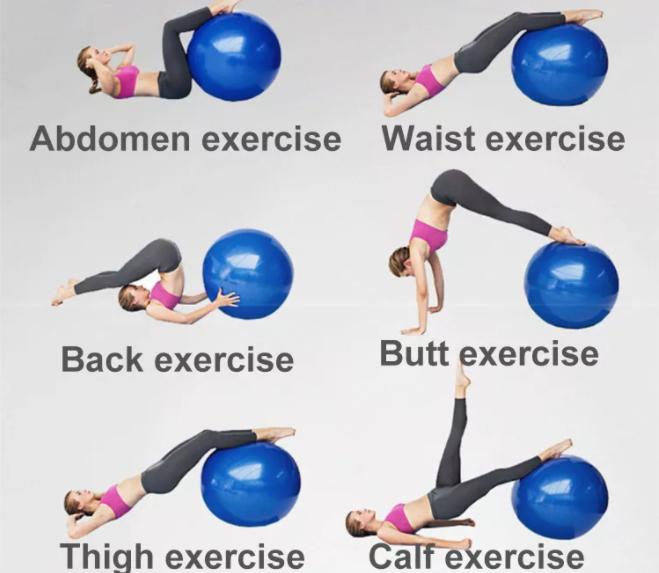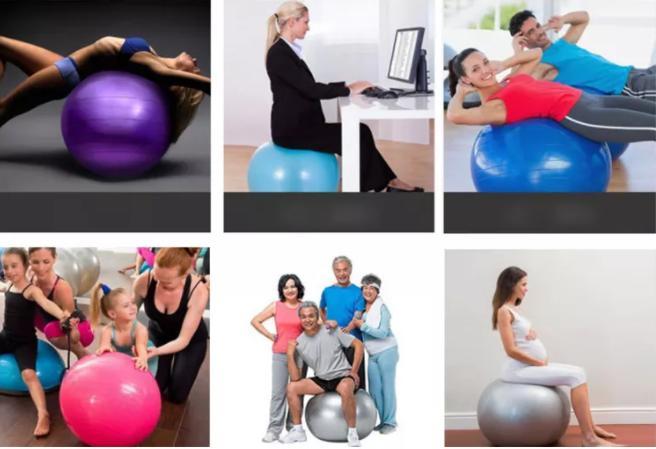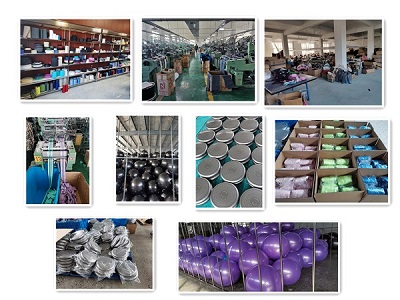 ---
Previous:
11PCS Rubber Resistance Tube Set
---