Adjustable gym straps suspension trainer
Product Detail
Product Tags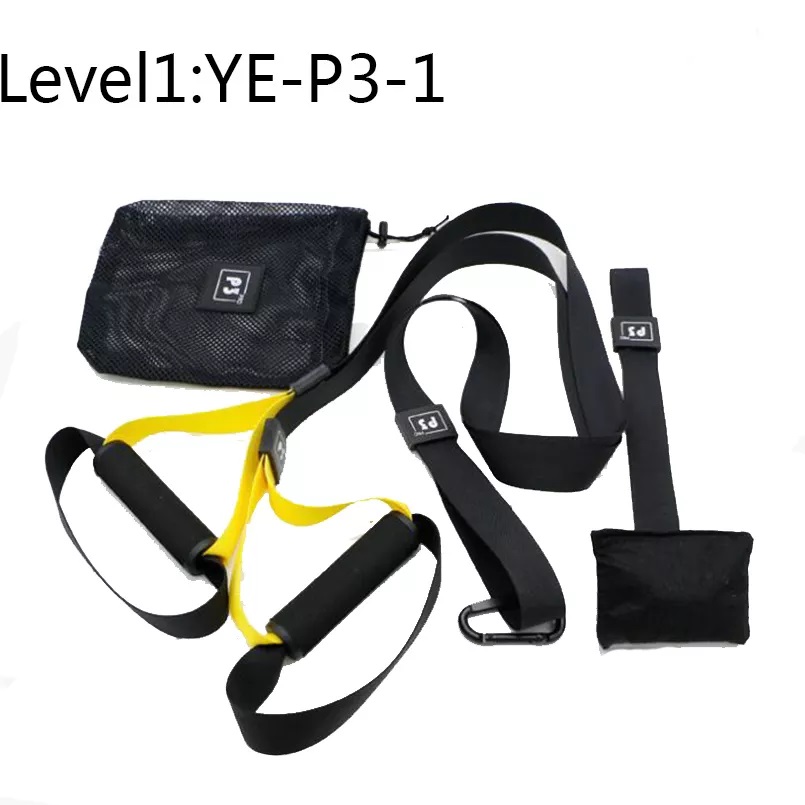 1.Pull rope( can not adjust)
2.Door buckle
3.Net bag
From Hook to Handle Fixed length:110cm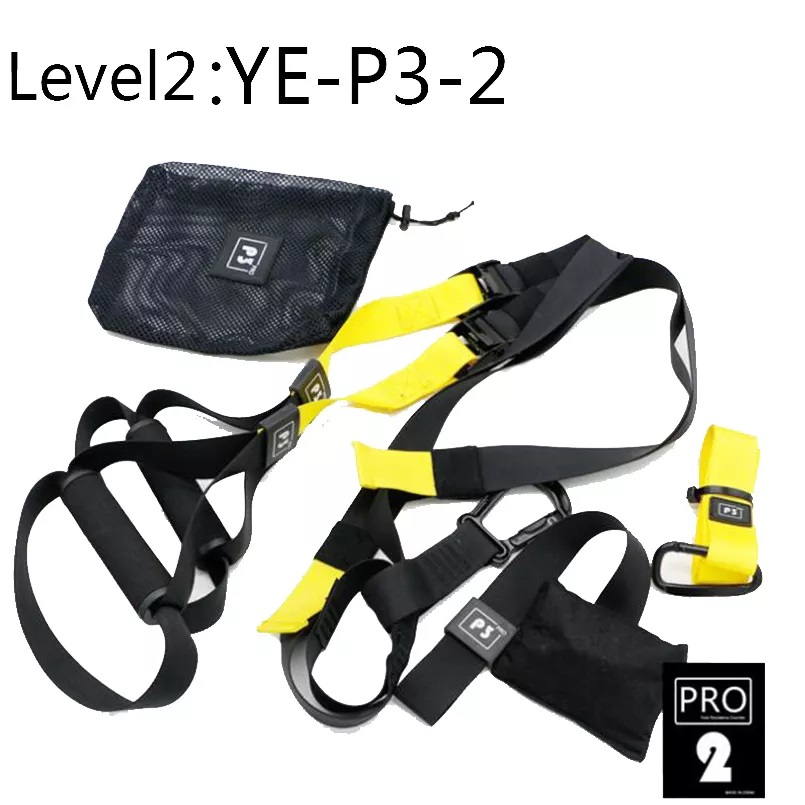 1.Pull rope (can adjust)
2.Door Anchor
3.Suspension Anchor
4.Hexagon wrench
5.net bag
From Hook to Handle Adjust length:130cm-180cm
* P3-3: Competitive Edition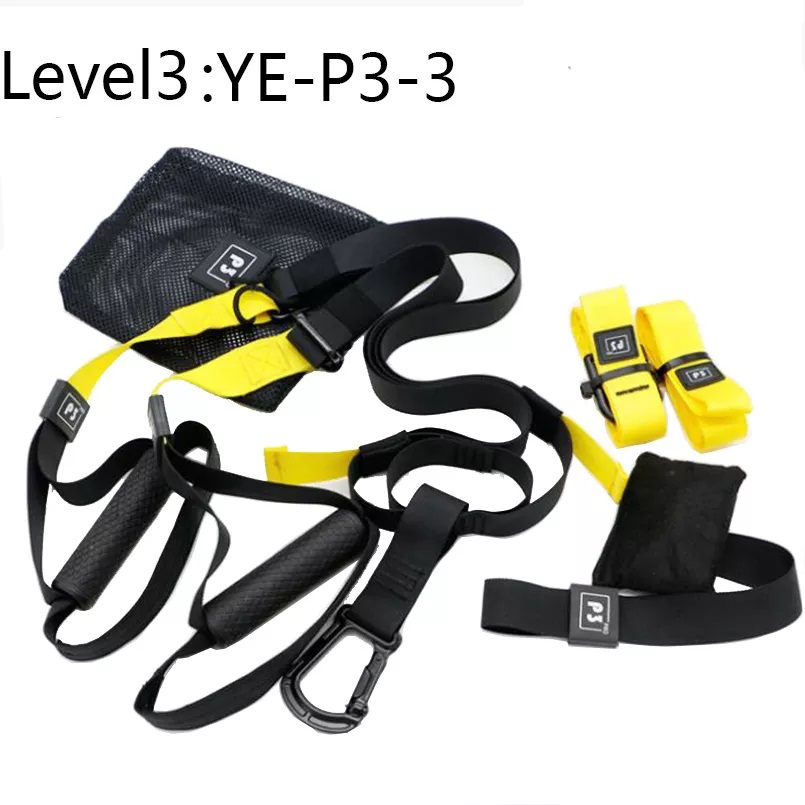 1.Pull rope(can adjust)
2.Door Anchor
3.Suspension Anchor
4.Hexagon wrench
5.Extended belt
6.Sports Ring
7.net bag
From Hook to Handle Adjust length:130cm-180cm
★ HOME-GYM SUSPENSION TRAINER:
This system is perfect for taking your regular fitness conditioning to the next level. Advance your fitness journey using just seven simple, functional movements engaging every part of your body.
★ TOTAL-BODY TRAINING SYSTEM:
The carabiner, safety tested for up to 318 Kg, has locking loops to prevent slipping, adjusters to quickly change the length during your workout, durable foam handles for comfort, and foot cradles to amp up any routine.
★ PORTABLE GYM:
Weighing less than a pound, this TRX Suspension Trainer sets up in under a minute and comes equipped with everything you need to train inside, outside, and on the go. This workout kit will be your new favourite travel gym companion.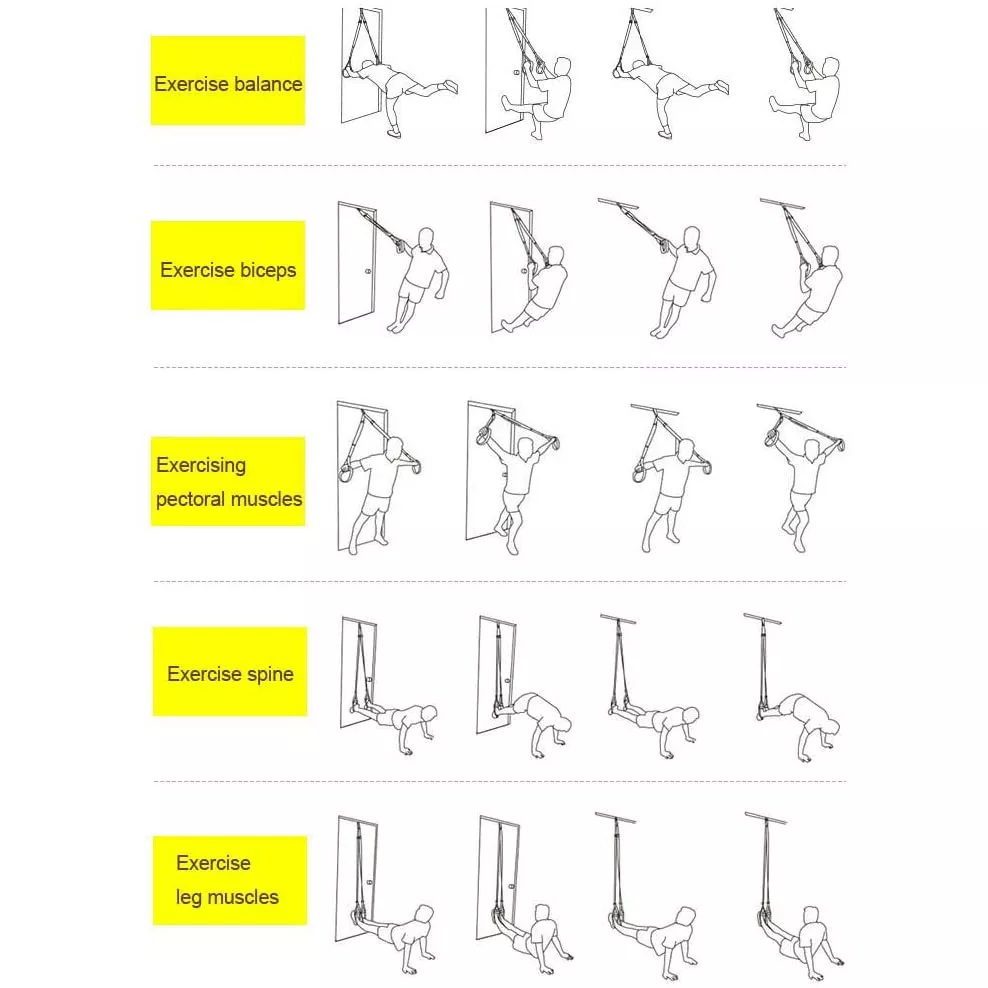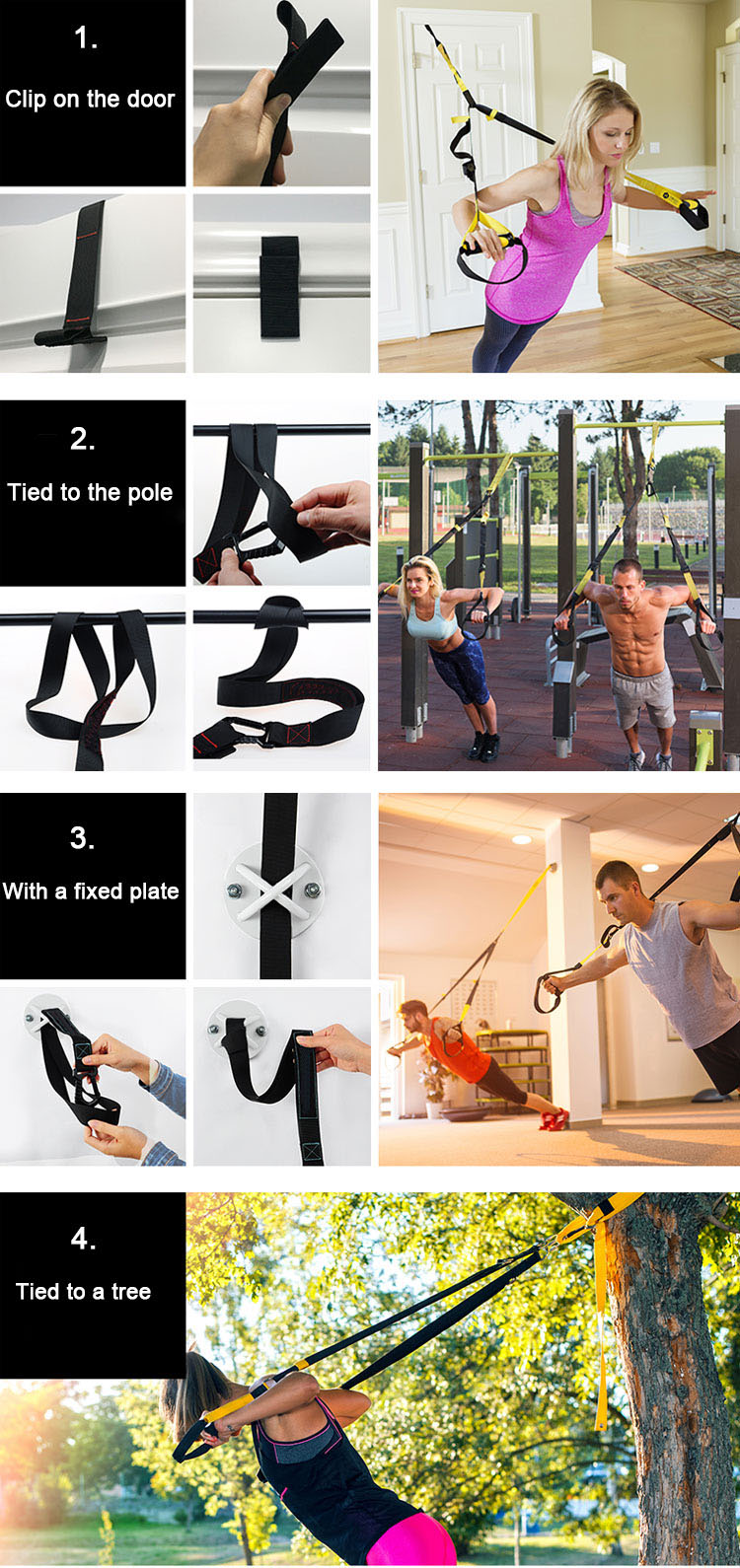 ---
Previous:
PVC Yoga ball Exercise Fitness ball
---