Fitness Non-slip Half Ball Balance Training  Bosuing Ball
Product Detail
Product Tags
★ ANTI-SLIP AND STABLE: half round balance ball has a 8-layer circle textured surface that is non-slip and easy to clean. anti-skid gaskets on bottom enhances the stability and safety during use.

★ HEALTH MATERIALS: Made of non-toxic, extra thick PVC and ABS plastic, this fitness ball is anti-burst and can hold up to 660 lbs. Safe, durable and environmental friendly.

★ MULTI-FUNCTION: This training ball has two removable resistance bands to better train your arms, shoulders, back and abs core . Perfect for push-ups, sit-ups, jump squats, pilates and more. This yoga ball will help release your back pain, improve your flexibility and strengthen your core.

★ EASY TO CARRY: 23" in diameter, weighs only 11 pounds and comes with a pump, making it easy to carry to the gym, outdoors and office. Allow you to enjoy workout anytime and anywhere.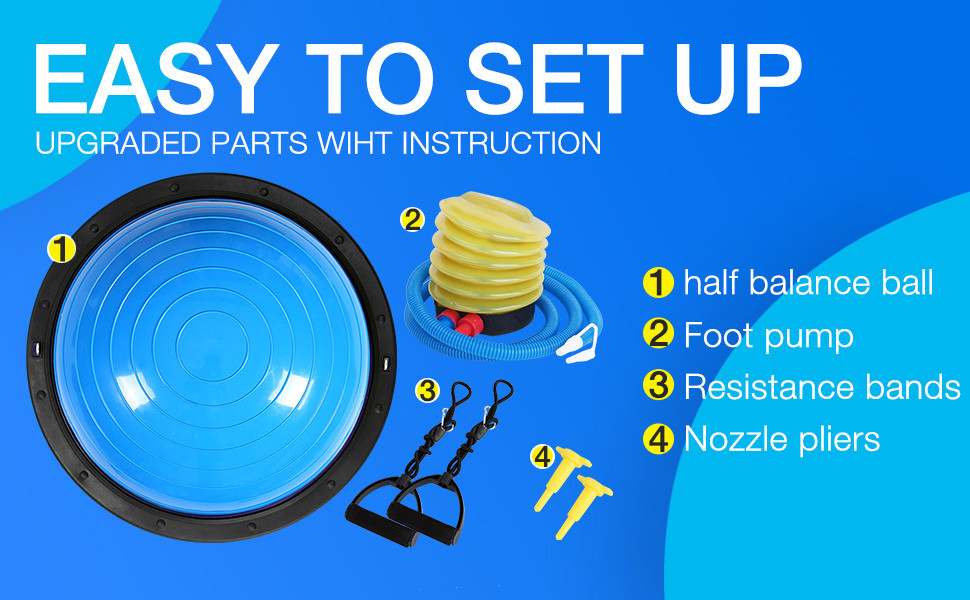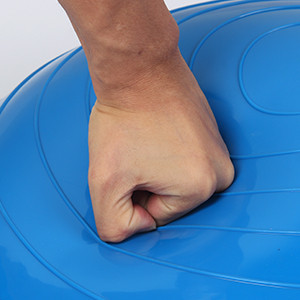 Using skin-friendly materials, it is soft and supportive, which can effectively help the body stretch and stretch muscles. It is suitable for various training scenarios such as fitness, yoga, and physical therapy.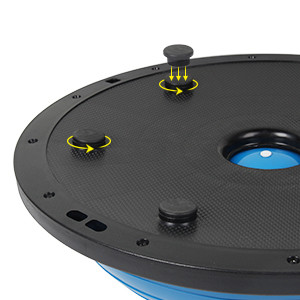 The whole circle of frame reinforcement, integrated anti-skid system, 6 removable anti-skid foot pads, 12 high-strength screws for fixing, anti-skid patterns increase friction, stabilize the base.
* Exercising with the Bosuing Ball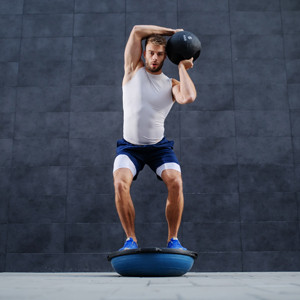 Increased Strength
Weight training exercises incorporating the ball increases the challenge and helps build strength faster by forcing the engagement of more muscles.

Improved Balance
The Trainer forces you to maintain your center of gravity while performing any exercise and is an excellent way to prepare and tone your body for everyday life, athletic skills and help prevent injury.
Enhanced Flexibility
Some yoga poses can easily be performed with the trainer to increase difficulty or improve flexibility, while basic moves can be easier by incorporating the ball into the poses.

Fine-Tune Sport Skills
Incorporate the trainer when doing plyometric drills to achieve explosive power, quickness and acceleration. Ideal for sports like tennis, football, basketball and skiing.
---
---